What's new?
This month we released versions 1.3.11, 1.3.12, and 1.3.13. You can see the full release notes archive on our website here, but we wanted to call your attention to a few specific new features.
More customization options for your food logger
You can now customize your food tiles and choose a new time logging style.
The Food Tile Builder gives you the power to customize the appearance of food tiles by changing tile density, information displayed on tiles, and the highlight element.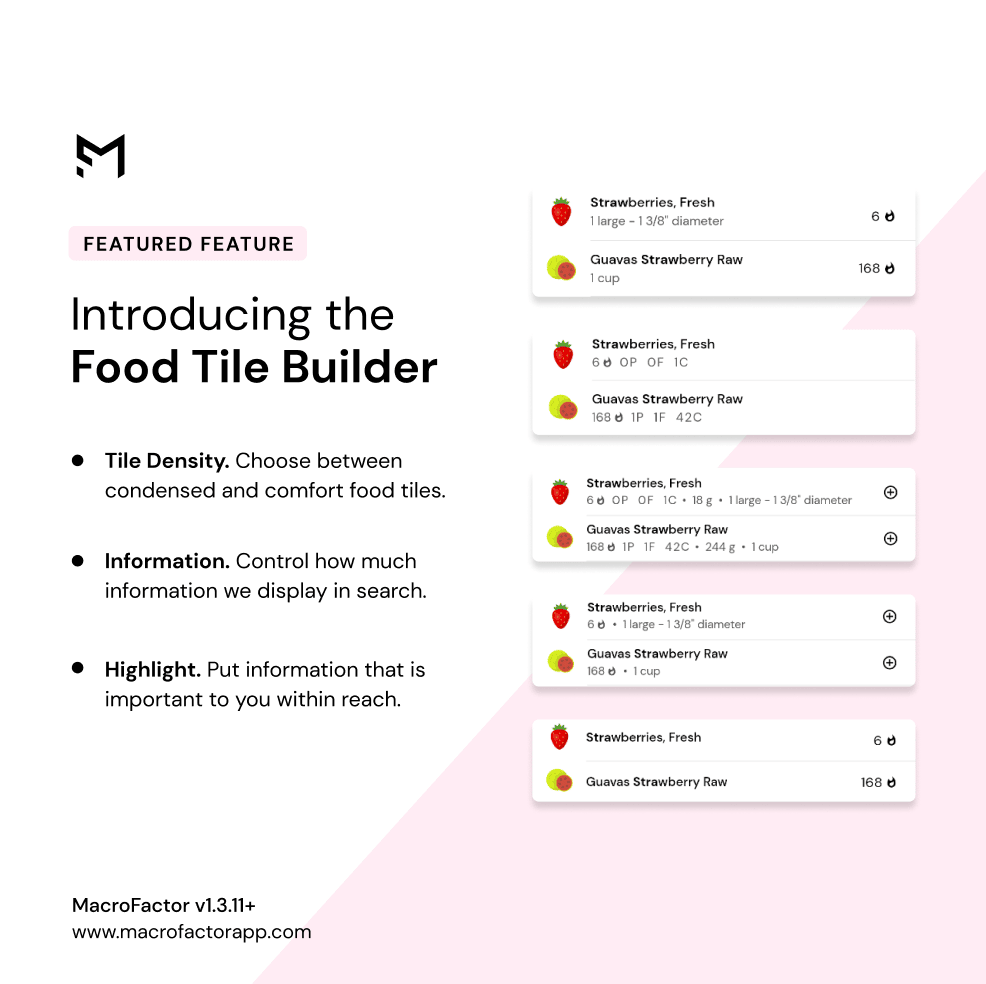 The Time Logging Options allow you to switch between a Date Time Picker and a Time Pad for choosing time directly from the plate.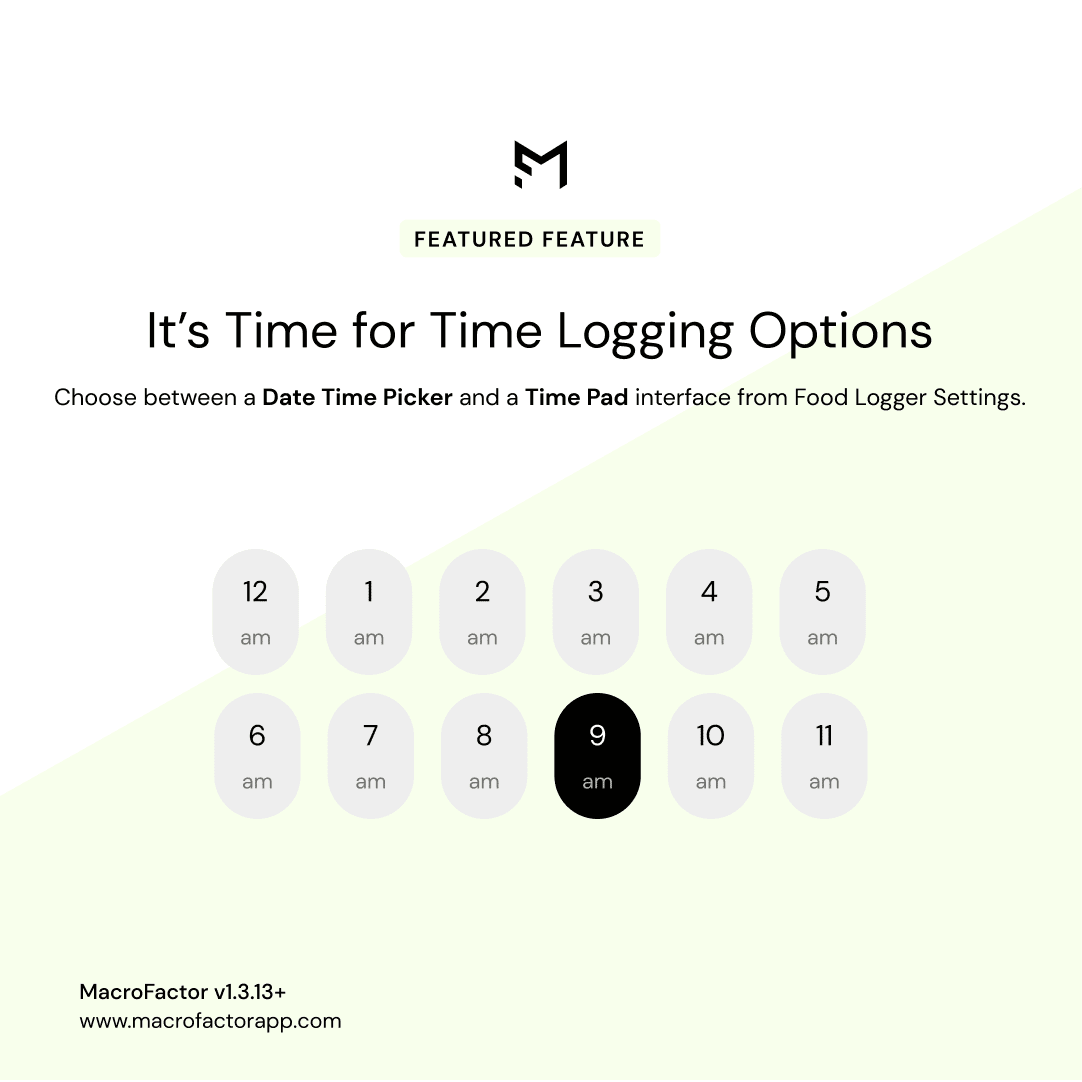 To customize your food logging experience with food tiles and time logging, go to your settings by clicking the person icon in the top left of the app, then click "Food Logger" under Feature Settings. Here you'll find many customization options, including these two new options.
How to get the newest version of the app:
If you have app updates turned on, you will get the newest version automatically. If you want to manually update the app, you can find instructions for iPhone here and instructions for Android here.
What's noteworthy?
Recommended article:
Earlier this month, Eric Trexler published a new article called "The Drawbacks of 'Cheat Meals' (and More Advisable Alternatives)."​
His article breaks down the research exploring how dieters use and react to cheat meals (spoiler: it isn't pretty), then introduces two alternative strategies that increase flexibility and reinforce motivation while circumventing the negative psychological effects of cheat meals.
Recommended threads in the communities:
Facebook: We loved seeing this success story from Natasha and hearing about how MacroFactor helped her reach her goal in an empowering, flexible way.
Reddit: This user's write-up about using MacroFactor to lose 40lbs over the last 8.5 months contains lots of great insights we think will be helpful for folks with a similar goal!
Thank you to all of you who help make our communities what they are: supportive, kind, helpful, and fun. We appreciate you and love seeing your posts.
If you aren't in the communities yet, you can join the Facebook group here or find the subreddit here.
What's next?
Updates to the expenditure algorithm
You will soon have an option in Settings to switch to a new expenditure algorithm we've been crafting (though you'll be welcome to stick with the V1 if it's working well for you).
The new algorithm will pick up on changes to energy expenditure quicker, and will also enhance stability in response to shifts in water weight or shorter-term weight perturbations.
Overall, this new algorithm smooths things out and results in more stable recommendations.
We're putting the finishing touches on the release that'll contain this new feature, and it will be available to you very soon!
Dashboard
We're also working on a thoughtful reimagining of the main dashboard (your "homepage" of the app) to align it with our new design system.
This is exciting for a few reasons: 1) This new design system will enable us to scale the app to new screen sizes in the future, and 2) It'll enable some user experience improvements that make it even quicker and easier to log foods or review your data insights from the dashboard.